Warehousing Freight & Cargo
Warehousing Freight & Cargo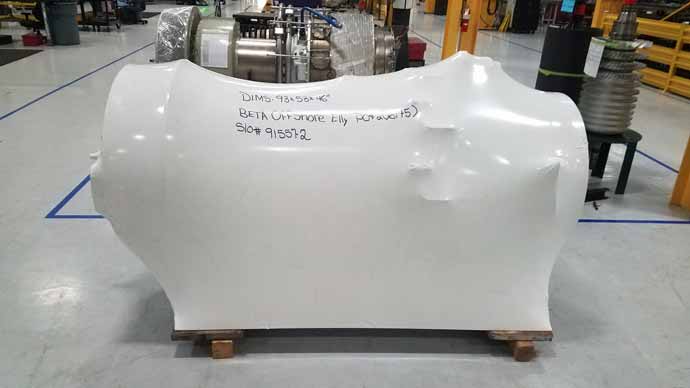 Crating Unlimited has over 45,000 square feet of secured warehouse for the processing, packing, crating and containerization of your products. In addition, we have a paved and security fenced "laydown yard" for staging and live loading. With this much space available, we are able to pre-fab certain crates and keep them in stock for you so a quick delivery can be made.
We own and maintain a complete fleet of delivery vehicles so you can depend on us for expedient pickup and delivery of required products and equipment.
Providing our customers with the best in on-site service is performed with our mobile equipment. It is a streamlined mobile fabrication system that was pioneered and developed by us.
With large facilities, a fleet of delivery vehicles, a fenced and secure staging yard, dock high capability, scales and lifting equipment, you can be assured that we are fully equipped to handle any size or type project.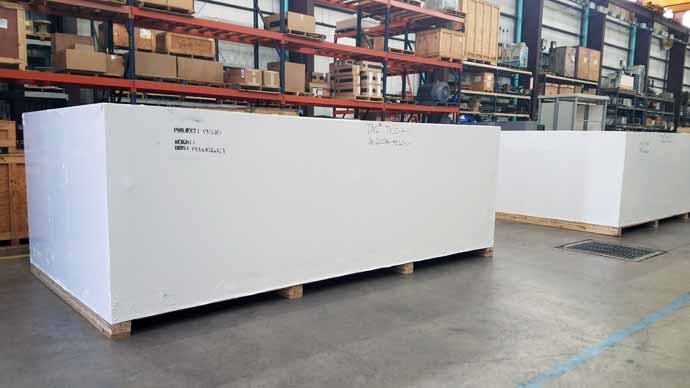 45,000 Feet of Secured Warehouse Space
Dedicated Receiving Area
Several Dock High Docks
35,000 lb. Lifting Capacity
20,000 lb. Scales
Internal Quality Control Department
Inspection Procedures For IPPC Heat treatment Program