Skidding Crating Services
Skidding Crating Services
We offer custom skidding for virtually any size or weight of cargo. Built of sturdy lumber (usually with planked feet or lower supports) each skid is designed for your specific load and the planned methods of transportation.
Metal banding is used to secure the cargo on the skid and padding/cushioning can be added to minimize the possibility of scratches or scuffing.
A proven and economical alternative to pallets, skidding is ideal for heavier items such as machinery and structural components. Skidding also makes your cargo easier to load on flatbeds for transporting to the final location. Because it has fewer contact points, it is also easy to move by dragging or pushing and is easier to nest, taking up less space, when storing.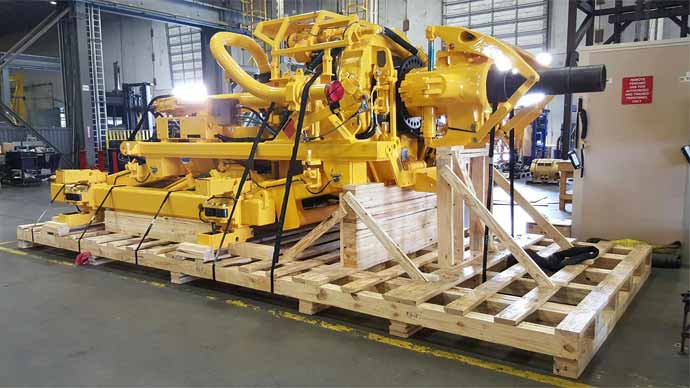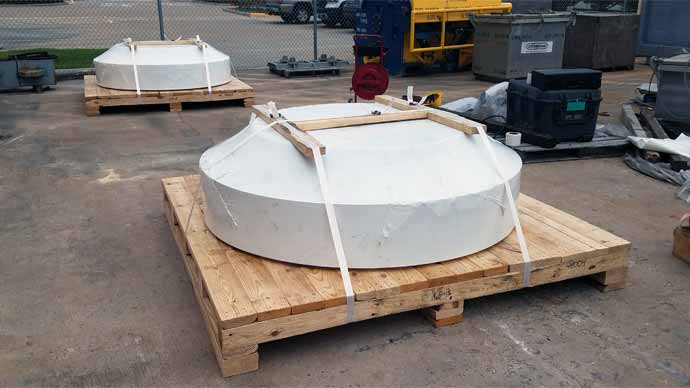 Many items, particularly industrial items, parts or equipment simply do not require enclosed crating. And because a custom skid can economically be built to hold any size cargo, a skid may be the best option.
The experts at Crating Unlimited are glad to discuss your needs. We can help you determine if skidding your cargo is the best choice. If skids are not the best alternative, we can suggest alternatives tailored to meet your short or long term needs. Skids can be constructed on-site or at our location. Construction time is rapid so if you have freight that must ship quickly, skidding may be a perfect solution.
To discuss your timetable, budget and cargo objectives, be sure to give us a call at 281 442-4300 or if you're ready to proceed, you may receive a quote by using our online quote form.