Heat Shrink Wrapping and Vacuum Packing Crates for Shipping
Heat Shrink Wrapping and Vacuum Packing Crates for Shipping
Heat shrink wrapping and vacuum packing provides maximum protection for equipment needing protection from dust, salt, weather and pollutants. However while both methods use clear polymer film to encase the item and heat to seal the polymer around the item being prepared, there are differences.
Vacuum Packing
Vacuum packing typically uses a thicker, semi-clear polymer for encasement than does the typically white heat shrink wrapping. In fact the vacuum packing polymer is generally up to four times thicker than the polymer for heat shrink wrapping. This can produce a more durable encasement that is less susceptible to punctures, tears or damage. This method also uses equipment to remove or vacate most of the oxygen in the sealed packaging which can reduce the likelihood of corrosion or contamination. It's important to note that while most of the air or oxygen is removed, it is not a total hermetic seal so some still remains around the item being sealed.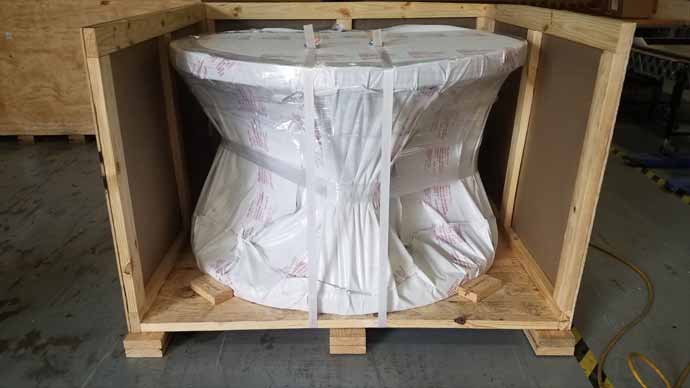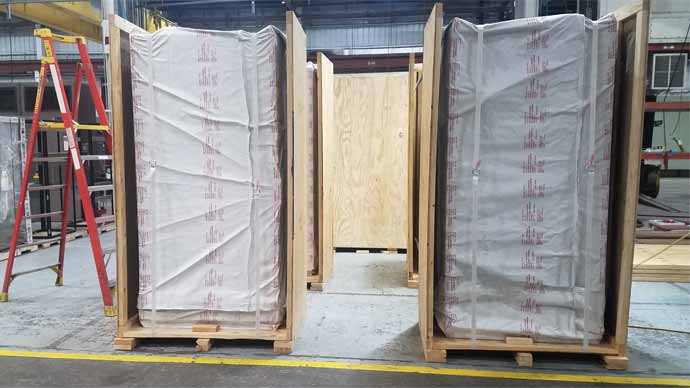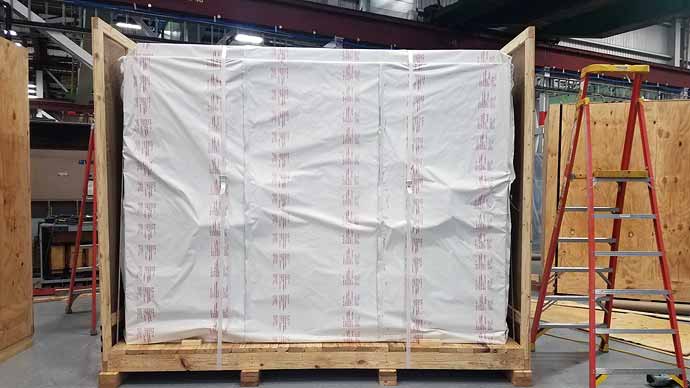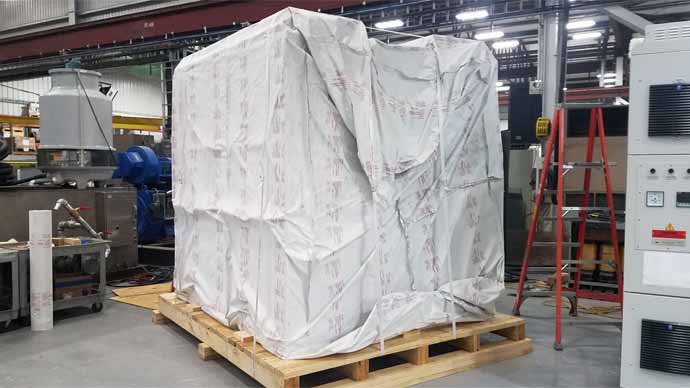 Shrink Wrapping
Shrink wrapping offers the advantage of typically being more economical and easier to apply while still providing outstanding protection. These factors mean it is often possible to use shrink wrapping for items that will be packed and unpacked multiple times.
Prepare and Protect for Shipping
Items either shrink wrapped or vacuum sealed are not ready for shipment or transportation by themselves. The item will then need transferred to a crate, palletized or prepared for moving to storage and final transporting. Constructing custom packaging means your shipping-ready items will be precisely and properly secured for any type of transportation you choose.
Questions
If you'd like to further discuss heat shrink wrapping and vacuum packing to determine which option is best to meet your needs, give us a call at 281 442-4300 or if you're ready to proceed, receive a quote by filling out our online quote form.