On-site Crating and Packaging
On-site Crating and Packaging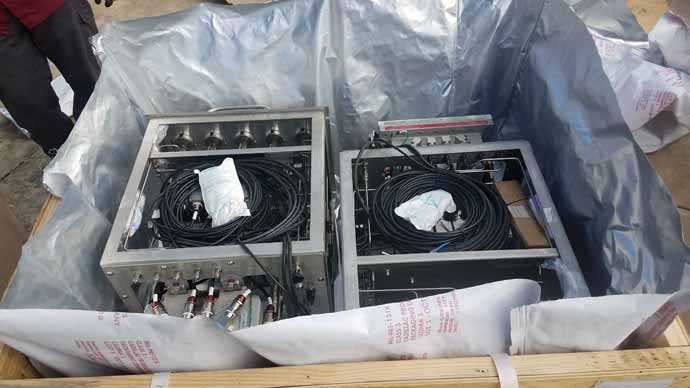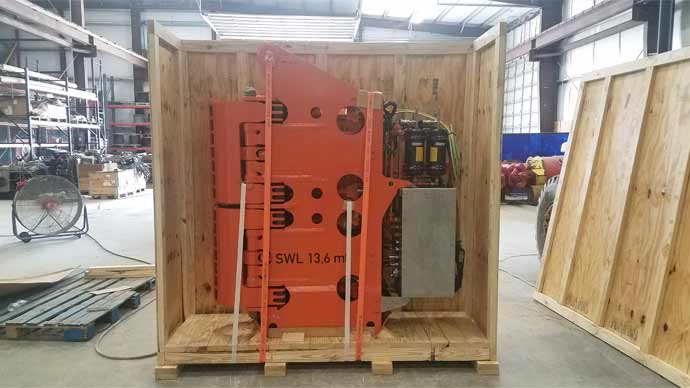 With onsite packing and working directly with manufactures, we are able to reduce the cost and downtime of goods needing to be crated and packed. Our onsite crews with 30+ years of experience are the best in the business.
Our onsite crew measures the item and our carpentry shop builds the crate. We deliver the crates to your facility and our onsite crew is on location right when the goods are ready to pack. We are 100% self-sufficient to do the job at your location. We bring everything needed, including air compressors and power.
With on-site packing and crating, regardless of the item size, our team can heat wrap or vacuum pack the item; construct a secure custom crate, mark for tracking, stage, load and then transport it to a final destination anywhere within the United States or internationally.
We can coordinate all aspects of intermodal transportation giving you on-site control and the ability to track every step of the process without the hassles of trying to coordinate multiple modes of transport.
Our on-time delivery is a world class leader at greater than 99%. This allows our customers to make meet all of their delivery dates with confidence. Our quality and service is the industry leader and any of our clients for more than 20 years will testify to that.
Companies around the country and from all industries rely on Crating Unlimited to manage and deliver the efficiency, plus economy of on-site packing and crating.
The Benefits of On-site Crating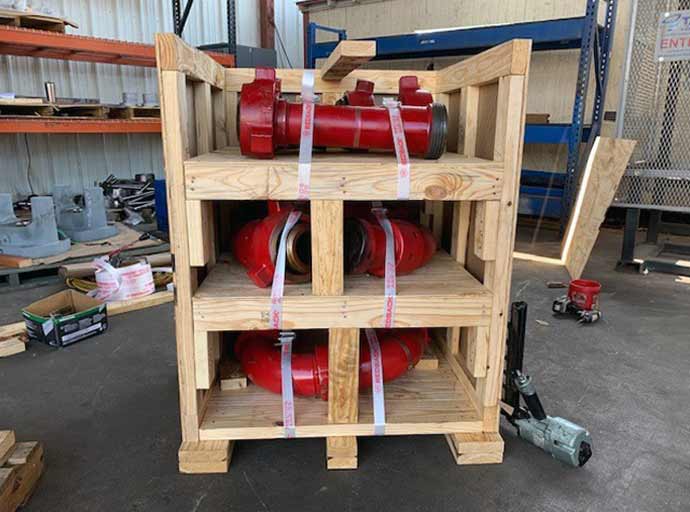 Take advantage of on-site packing and crating with the speed, efficiency and cost savings it provides. It's not surprising that on-site crating and packing has become the choice of companies when logistics matter and the costs plus complexity of warehousing parts, equipment or components simply aren't justified.
When you need on-site packing and crating, regardless of the location – regardless of the size – regardless of the urgency, choose Crating Unlimited. We stand ready to bring the team, equipment and materials necessary to safely and securely pack, crate and transport your items. We'll work to your schedule rather than ours so your workflow is uninterrupted and your shipment is delivered on time and on budget.
Click here to request a quote or call us at 281 442-4300 to discuss your project.