Hood Boxing is sometimes the most economical, efficient or secure method of crating an item. It is most commonly used on large equipment where the base or bottom of an item can serve as the bottom of the shipping container or crate. In effect the actual structure of the item being crated becomes part of the container.
Although a hood box provides protection on the top and sides, because they are not sealed at the bottom there is no protection from salt, moisture or corrosion. To mitigate this often the item being shipped in a hood box will be heat shrink wrapped or vacuum packed to provide as much surface protection as possible.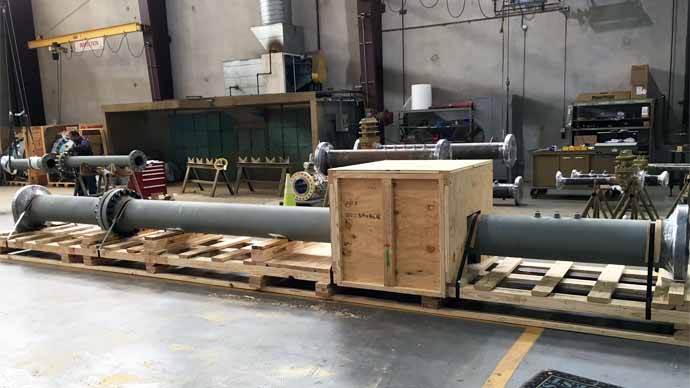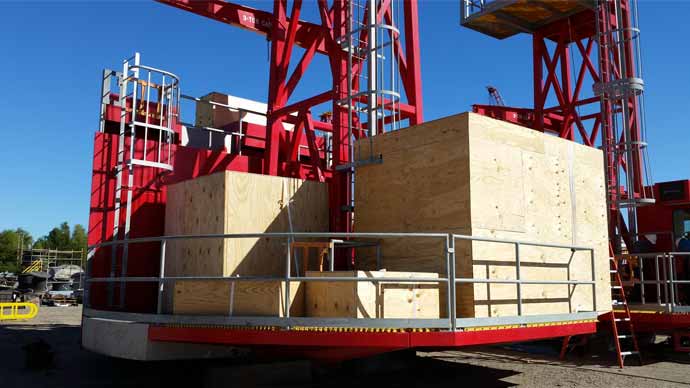 Cargo being hood boxed for transport can be difficult to move or load as access at the base may be limited and the item sits flush to the ground. To counter this, if the item being shipped has rigging and loading lift eyes, access doors can be placed in the hood box.
If you have equipment, parts or components that would be best packed in a hood box, Crating Unlimited will manufacture a custom container based upon your specifications; method of transport; and planned use. Our professionals will discuss your needs, including timeline and budget, then design and construct a custom hood box for each item. The hood boxes can be built on-site or at our location. If you need help with virtually any mode of transportation, we can assist with coordinating that for you too.
Be sure to give us a call to discuss you hood boxing needs. You can call 281 442-4300 or if you're ready to proceed, receive a quote by filling out our online quote form.